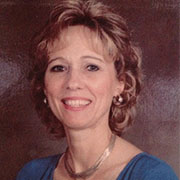 About Sandra Martin
Sandra Martin is a veteran teacher, speaker, and professor who has worked with student teachers and students for 38 years. Martin won many awards for her service to students with special needs including becoming a finalist for PA Teacher of the Year. As a classroom teacher, she changed many lives with her intervention for students with reading weaknesses called Breaking the "Sound" Barrier to Fluent Reading (BSB). With the nation continuously reporting low reading scores, her mission is to spread knowledge to change those statistics.
Press Release

E-book Saves Adolescents From Becoming Statistics With Results of up to Four Years of Reading Growth in a Single Year

Educator Sandra Martin helps students achieve reading growth through her one-of-a kind program

Author and veteran teacher Sandra Martin announces the release of her life's work, Breaking the Sound Barrier to Fluent Reading (BSB), Level 1B. This reading intervention program is created for students with reading weaknesses in grades 4-12. BSB is the first of its kind on the market and now in e-book format, containing over 50 "how to" teaching videos of Sandra Martin's instruction. It is also available in a print/DVD version. Teachers, parents, students, and administrators can use it to teach nonreaders to read proficiently. Results show students can achieve up to four years of reading growth in a single year.

Developed and perfected by Martin throughout her career, BSB is researched by the Philadelphia College of Osteopathic Medicine, Pa. The teacher-friendly program inexpensively reaches all students, regardless of backgrounds. It empowers them to read fluently while adhering to the Common Core and States' Standards for Reading.

Low reading scores continue to sweep our nation and kids become statistics. They are more likely to drop out of school and be unsuccessful in a career. BSB is unique because of the experiences used in the impassioned development of the book's contents and the accompanying teaching videos. Martin credits the input from hundreds of her students with reading difficulties and their parents, professional and informal speaking experiences with many teachers, psychologists, counselors, administrators, homeschool parents, her student teachers, and her own mom's and brother's difficult experiences with the educational system.

"Reading methods on the market did not work for my brother or my students," said Martin. "Instead of imposing one-size-fits-all reading programs on them like an unproductive law, I vowed to develop an intervention that really worked. Thirty-three years in the classroom makes my intervention different because of the student/parent involvement in this project."

Parents and teachers gave feedback that most students with reading difficulties are frustrated by their inability to grasp a reading program's method of teaching and will not exert full effort if the program bores them or has an elementary overtone. Martin's students suggested themes, pace of instruction, and preferred multisensory activities to incorporate in BSB. Martin's former students enjoyed BSB and couldn't wait to come to class to use the program, which is extremely unusual for adolescents. Results speak for themselves when students demonstrated up to four years of reading growth in one year and didn't become part of the statistics. Videos of testimonials, students' reading retention into adulthood, and sample teaching videos from BSB can be viewed on her company's YouTube channel, SpecialtyEDU.

Martin originally did not intend to market a book. Helping students read proficiently was the priority. However, supervisors witnessed reading progress that was nonexistent in the early 1980s. They insisted Martin in-service other teachers with BSB. In order to share BSB's theory, it was organized into book format. Since then, it was tweaked, underwent continuous data collection, researched and was continuously updated. BSB was then successfully shared with many schools and homeschools.

"I know the helpless feeling of having a family member with a learning difficulty and BSB can benefit others like my brother and former students," Martin exclaimed. "All kids must have the opportunity to get back in the ballgame."

Breaking the "Sound" Barrier to Fluent Reading's (BSB) e-books or print version with an optional DVD of teaching videos can be purchased directly here on SpecialtyEDU's website, www.specialtyedu.com or on iTunes. Look for free samples and previews.
For more information on BSB and tips on reading and education:
SpecialtyEDU's website: www.specialtyedu.com
Twitter: @SpecialtyEDU
LinkedIn: http://www.linkedin.com/in/consultantsandramartin
Facebook: https://www.facebook.com/specialtyedu