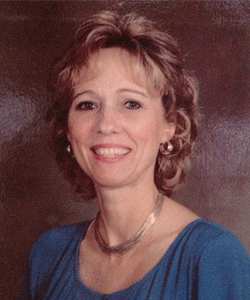 Sandra Martin earned a Bachelor of Science in Education degree from Bloomsburg University, in Bloomsburg, PA, and a Master of Education degree in learning disabilities from Shippensburg University, in Shippensburg, PA. Sandra currently serves as an adjunct professor at Dickinson College, in Carlisle, PA, where she teaches student teachers to use multisensory and universal teaching techniques to meet the needs of all learners.
An award-winning educator, Mrs. Martin previously worked as a middle school learning support teacher for more than 30 years. Over the course of her career, Mrs. Martin initiated successful inclusion programs for special-education and regular-education students and actively co-taught with regular-education teachers.
Sandra's drive to help students with academic weaknesses began when she was young. Her brother Gary is mentally challenged and blind. Sandra wanted a part in changing the horrible stigma associated with needing academic, physical, or psychiatric help. Watching her brother's courage and mom's difficulties with the educational system, she was led to her teaching career. She enjoyed helping kids overcome their obstacles and become successful. As a professor, she can spread her knowledge to her student teachers and continue to impact students with challenges.
As a middle school classroom teacher, it was difficult to watch students with severe dyslexia fail when they had such great comprehension abilities. To better serve her students, Mrs. Martin developed Breaking the "Sound" Barrier to Fluent Reading (BSB), an award-winning reading program. Designed with three levels of instruction, BSB teaches students of all levels and backgrounds, from kindergarten to adult, to read and spell fluently. Mrs. Martin also created Mathopedia, a math program that uses universal teaching strategies to teach every math skill necessary to adequately compute word problems without calculators. Mathopedia starts with the place value system, basic operations, decimals, fractions and continues skill by skill to integers, geometry, pre-algebra skills and much more. These classroom-tested programs are backed by researched methodologies and years of experience with learners of all ages and ability levels.
Sandra Martin recently added an ebook version of BSB, Level 1 with teaching videos and also created a revised spiral-bound, print version of BSB, Level 1 with a DVD containing the teaching videos. The author is shown in the videos, some of which are informational for teacher/parent viewing and the rest involve the author teaching phonics through sports-themed, high-interest skits for student viewing. Contact Sandra Martin for any questions or for support with using BSB with any of its versions. The author offers email, chat, or phone support. Set up an appointment through this website's contact page.
BSB and Mathopedia will make a difference in your students' or child's lives as it has done for Sandra Martin's students and for those parents and teachers using BSB. To read more about the importance of BSB for those with reading challenges, go to the Press Room tab and read
"E-book Saves Adolescents From Becoming Statistics With Results of up to Four Years of Reading Growth in a Single Year."